The most intuitive aviation weather app.
StationWeather displays stations on clips.
On the clip, the station's weather report is already decoded and you'll see right away when there is any relevant wind, weather, or ceiling/visibility reported for your airports.
METAR reports,
at a glance.
When you tap an airport, you'll get to the stations' detail page.
The first thing you'll see is a completely decoded METAR report. No matter how long that report is, with our weather decoding you will see all the data at once. Boom!
The next page shows the current TAF report. Completely decoded, of course.
In the top section every TAF element is laid out on a timeline. All you need to do is grab the cursor on the timeline and scroll to any point in time. StationWeather will automatically display the weather valid at that time.
If multiple elements overlap, like a TEMPO, you will see the combined weather, making it even easier to understand the weather.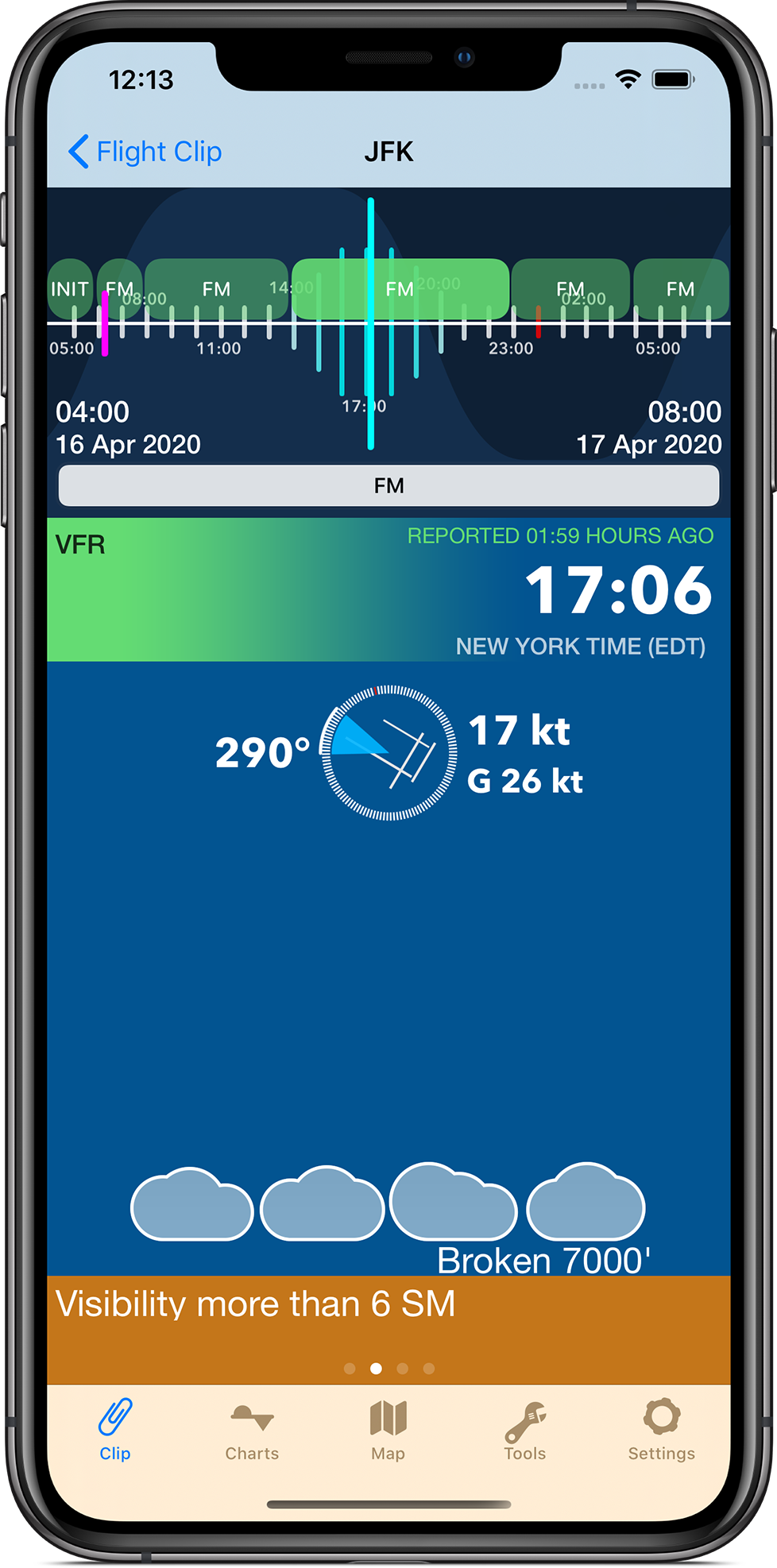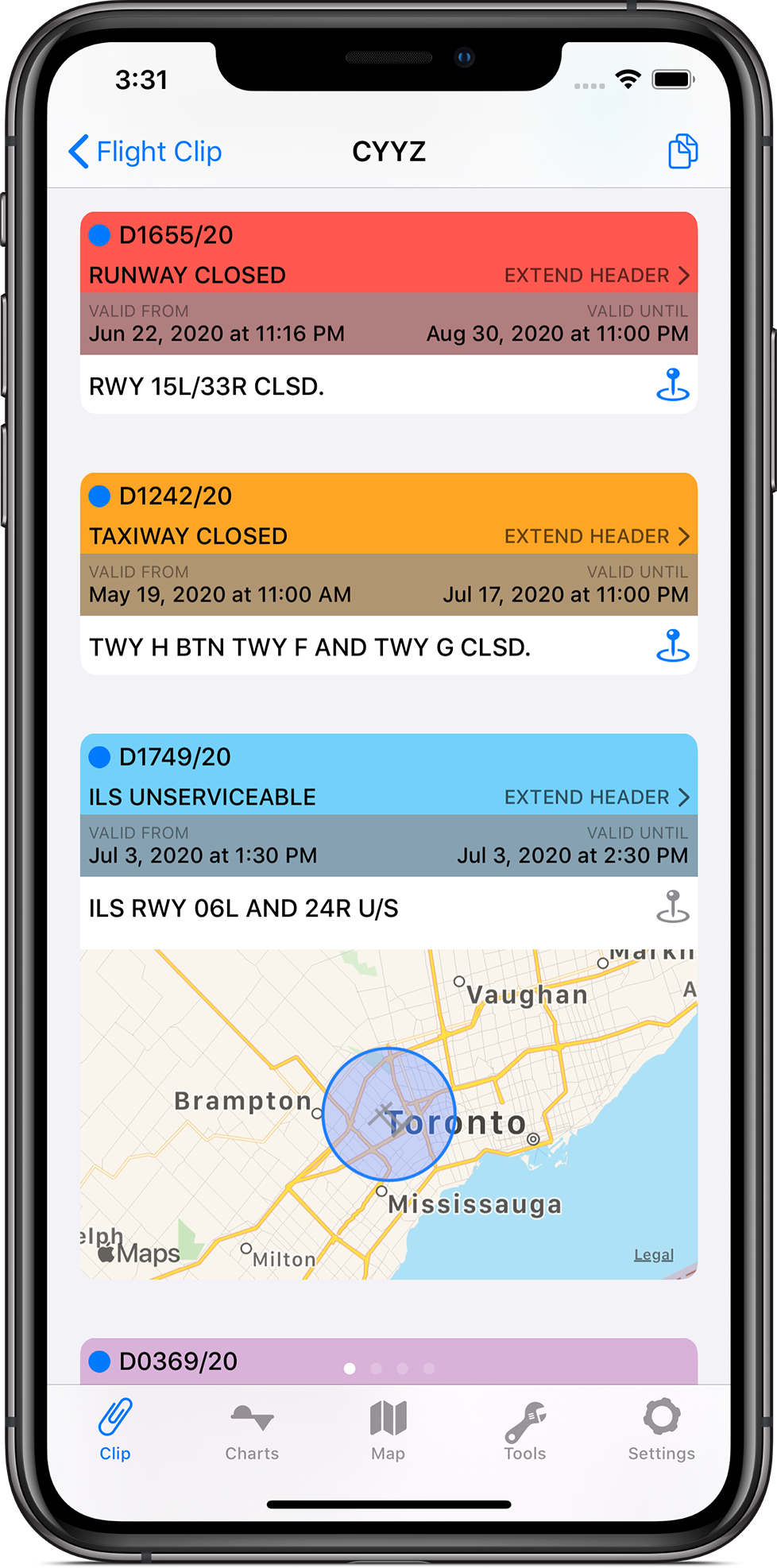 The best NOTAM viewer out there.
Next up are NOTAMs. Completely decoded, naturally.
You can filter and sort NOTAMs by type, search for NOTAM text or by their ID, and view location data if it's provided. 
It's never been easier to check NOTAMs. And with our filtering and coloring mechanism, the important ones will pop up so you'll never miss a NOTAM anymore.
More than 700 weather charts.
With our extensive set of weather charts for every ICAO region, you will find the one you're looking for.
You can also create your own sets of charts so you'll access them faster.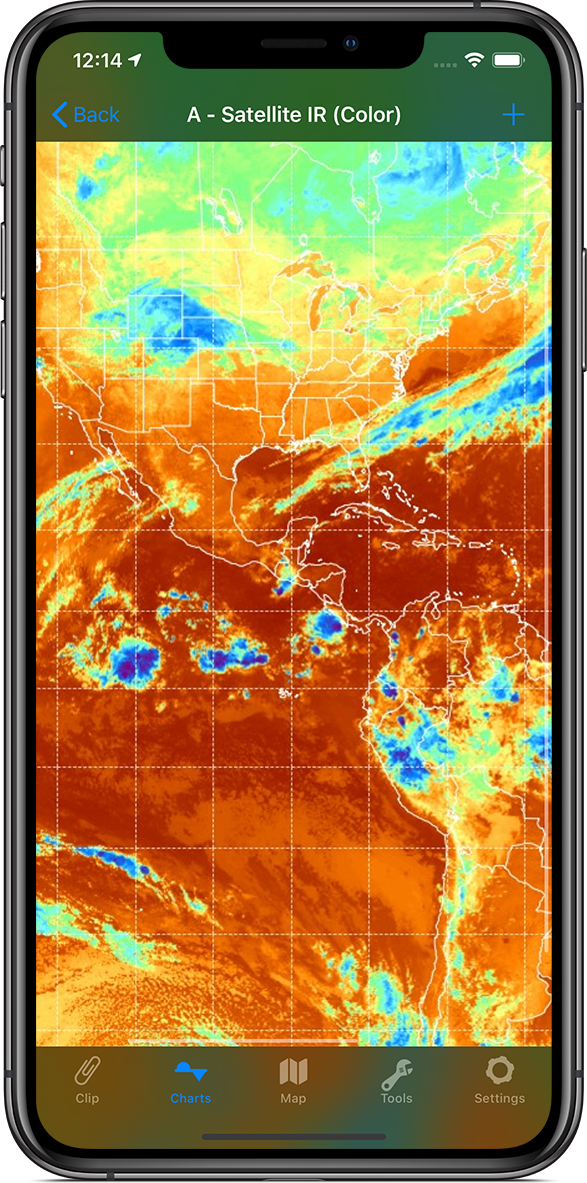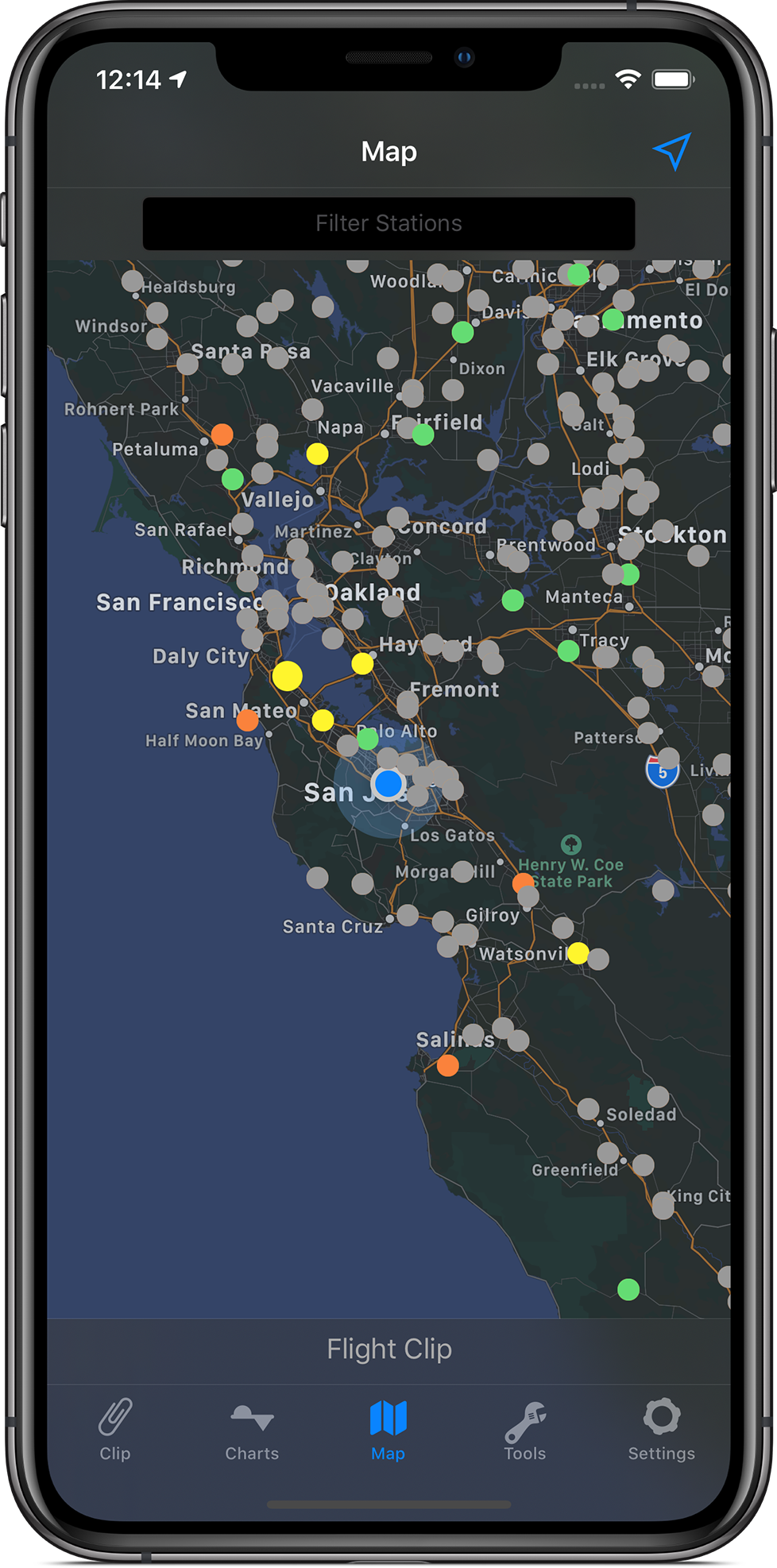 View airports and flight conditions on a world map.
Every airport, displayed on a map and represented by a circle. 
If the station has a current weather report, you will instantly see the flight conditions.
 And since you can customize flight conditions, you can check right away which airports match your minima.
Not only does StationWeather decode weather reports, you can also convert many units that you'll often see in aviation.
Or decode Runway State Reports, RVRs and more.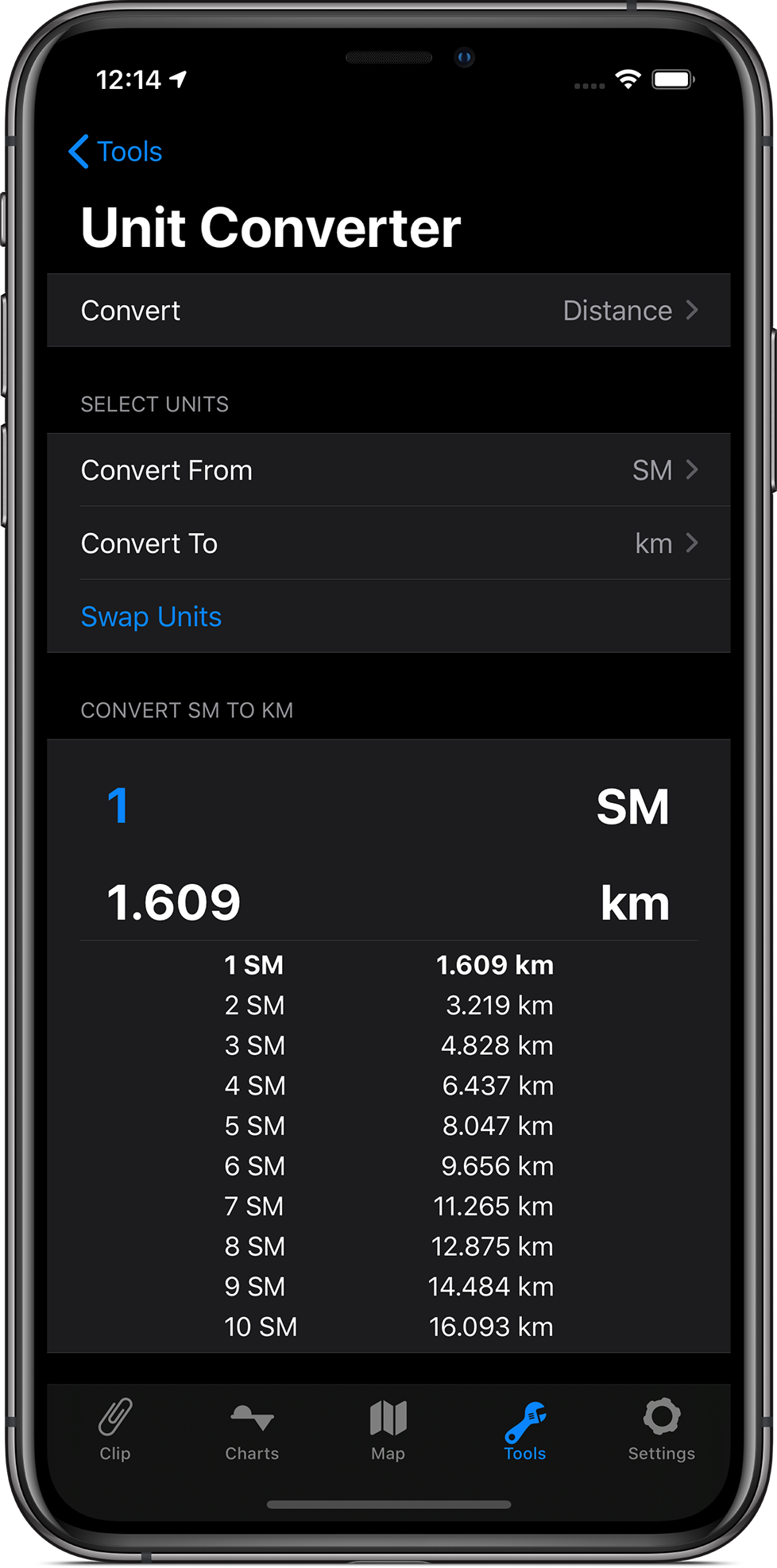 Download StationWeather today and start using our Essentials subscription completely free of charge. If you'd like to try out pro, you will get a 1 week free trial as a new subscriber. Check it out!