Learn how StationWeather can help you enhance your weather briefings with this introduction to the most important features.
Smart weather for pilots.
StationWeather groups stations on clips. You can create your own clips and add custom stations to that clip.
On the clip, weather reports are already decoded and you'll see right away when there is any relevant wind, weather, or ceiling/visibility reported for your airports.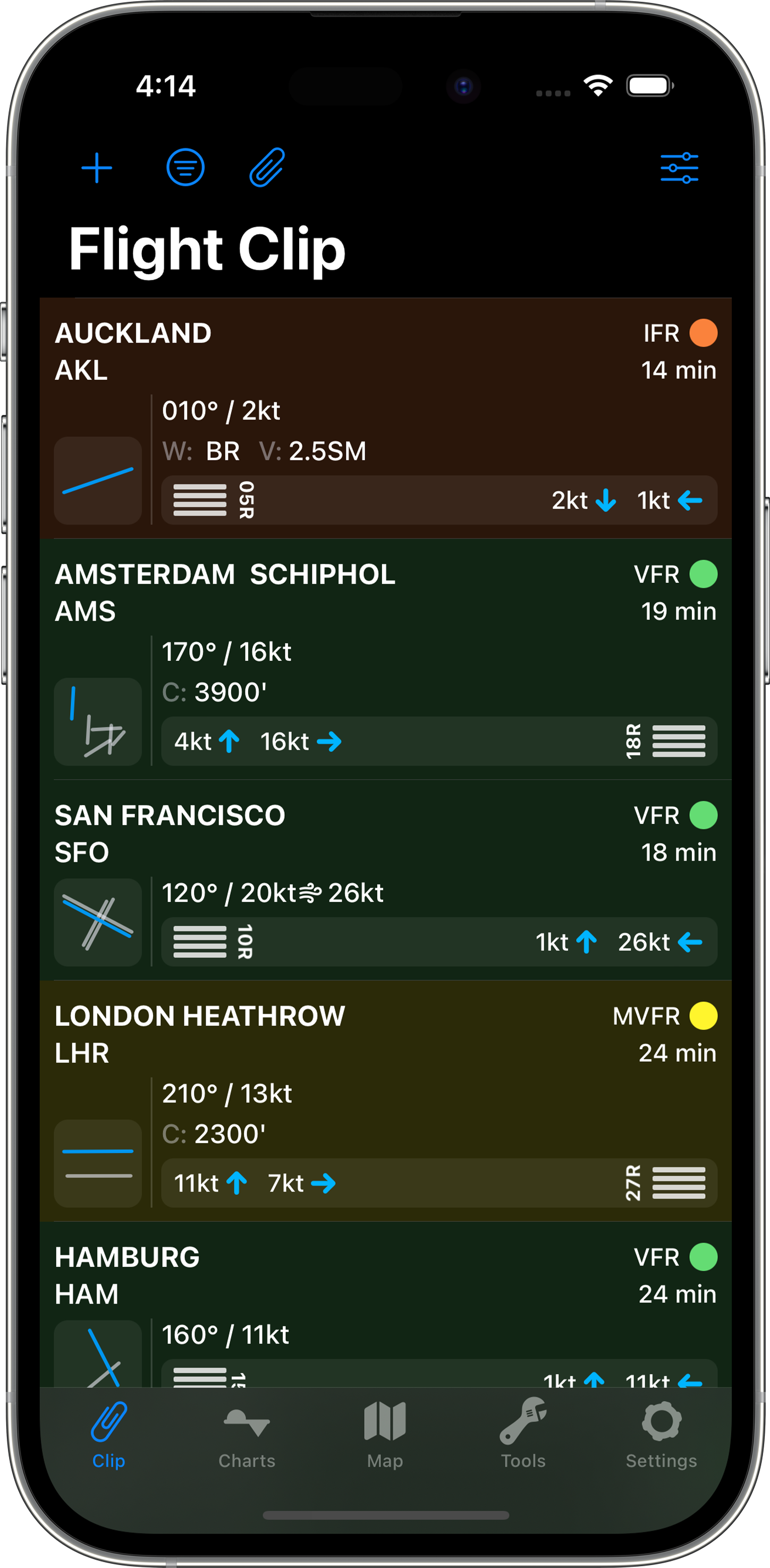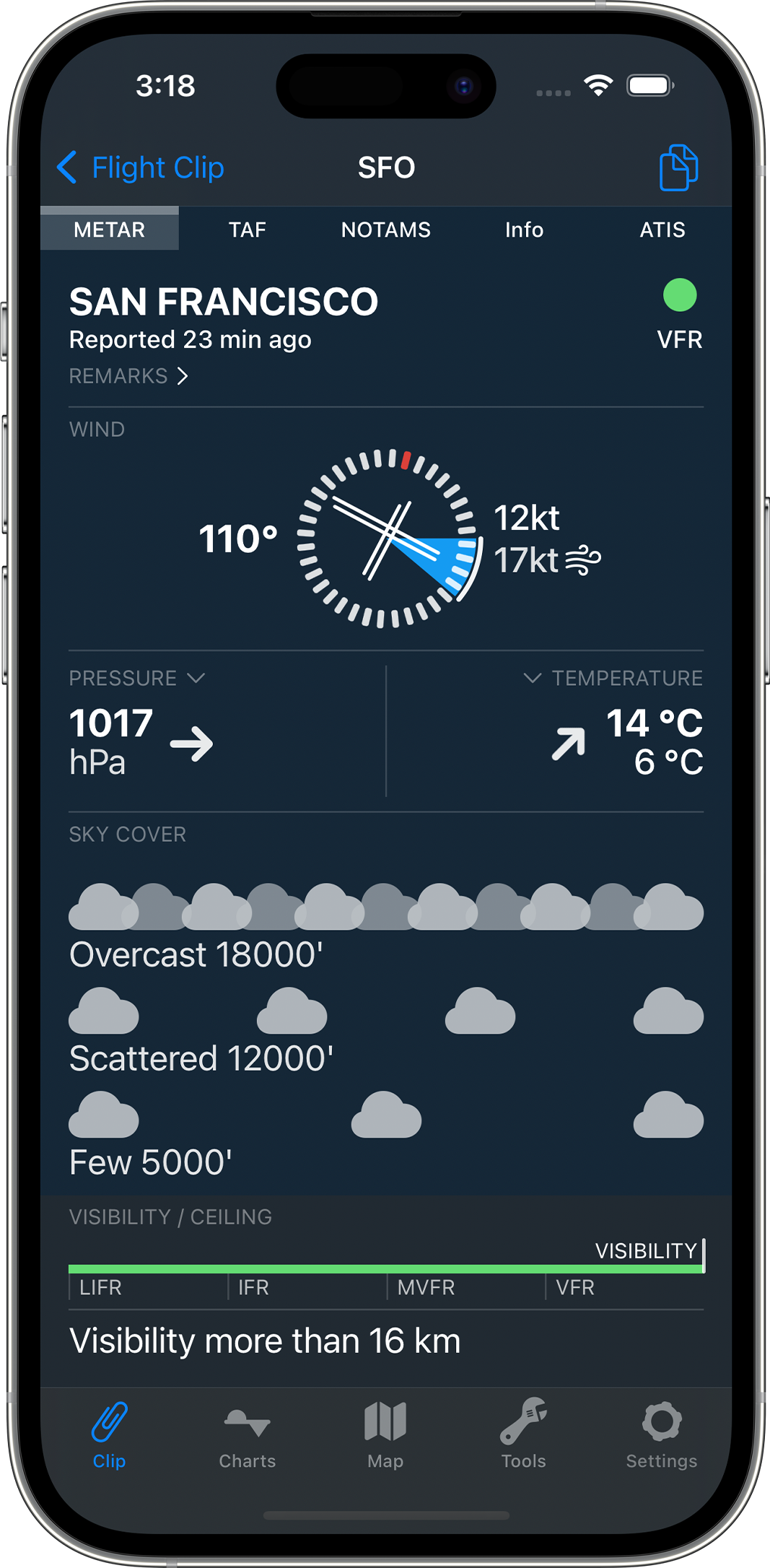 METAR reports
at a glance.
Tap an airport to view the Details Page. From there, you can check METAR and TAF reports, NOTAMs, ATIS and more information about the airport.
The first thing you'll see is a completely decoded METAR report. No matter how long the report is, we'll break it down for an easy readability and more insights like an actual wind indication over a runway layout.
Forecasts, finally intuitive.
Live TAF makes weather forecast assessment super fast and easy. stationweather shows you the entire TAF on a simple timeline, directly indicating flight conditions at any given time.
Slide the time cursor to see weather changes over the course of the day. When elements overlap, like a TEMPO, they will be presented in combination with underlying elements, making it even easier to understand the weather reported at that time.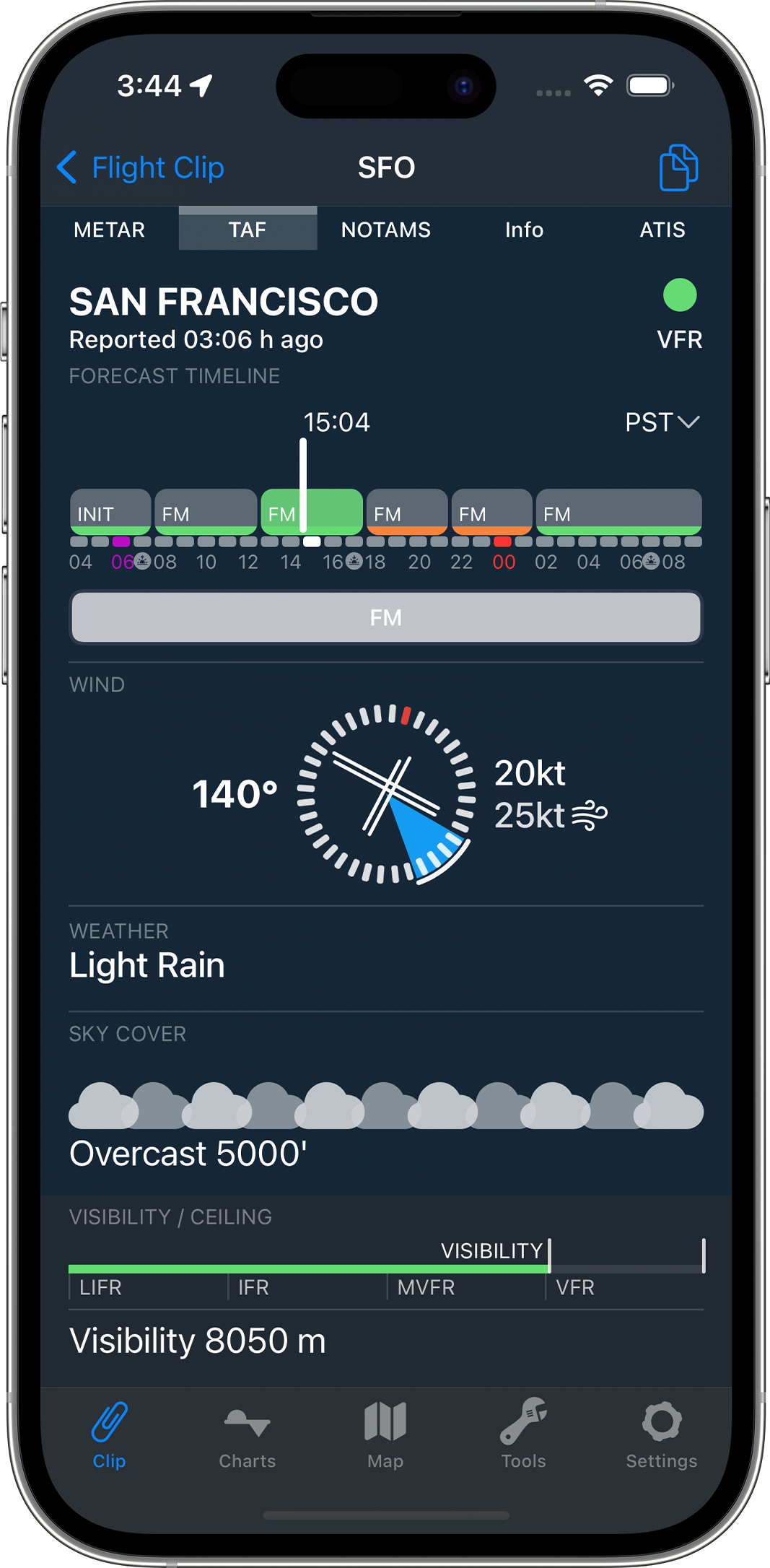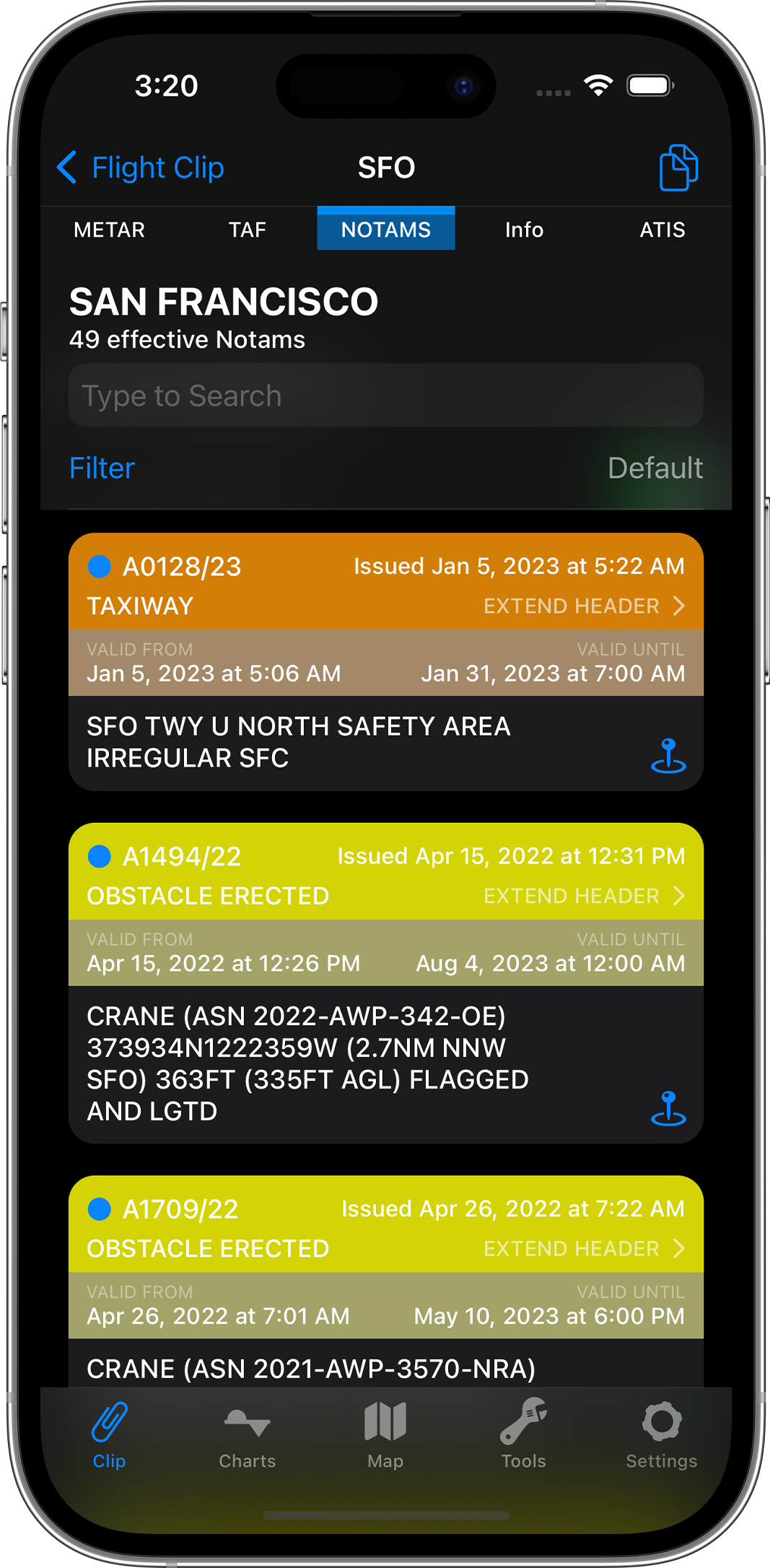 Best-In-Class NOTAM tool for iOS.
We know NOTAMs can be time consuming to read, so they're sorted, filtered, and color coded by their relevance from the start. And you can look up NOTAMs via full text search.
Because filters are fully customizable, you can tailor NOTAMs just for your specific operation.
Map with live weather radar plus station and NOTAM lookup.
Use the map to view worldwide live radar imagery. As a pro subscriber, view an animation of the last 2 hours of weather plus forecast.
Look up stations around a point on the map or another station and filter them to see only those that match your defined criteria.
And you can look up NOTAMs on the map by visualizing their effective location.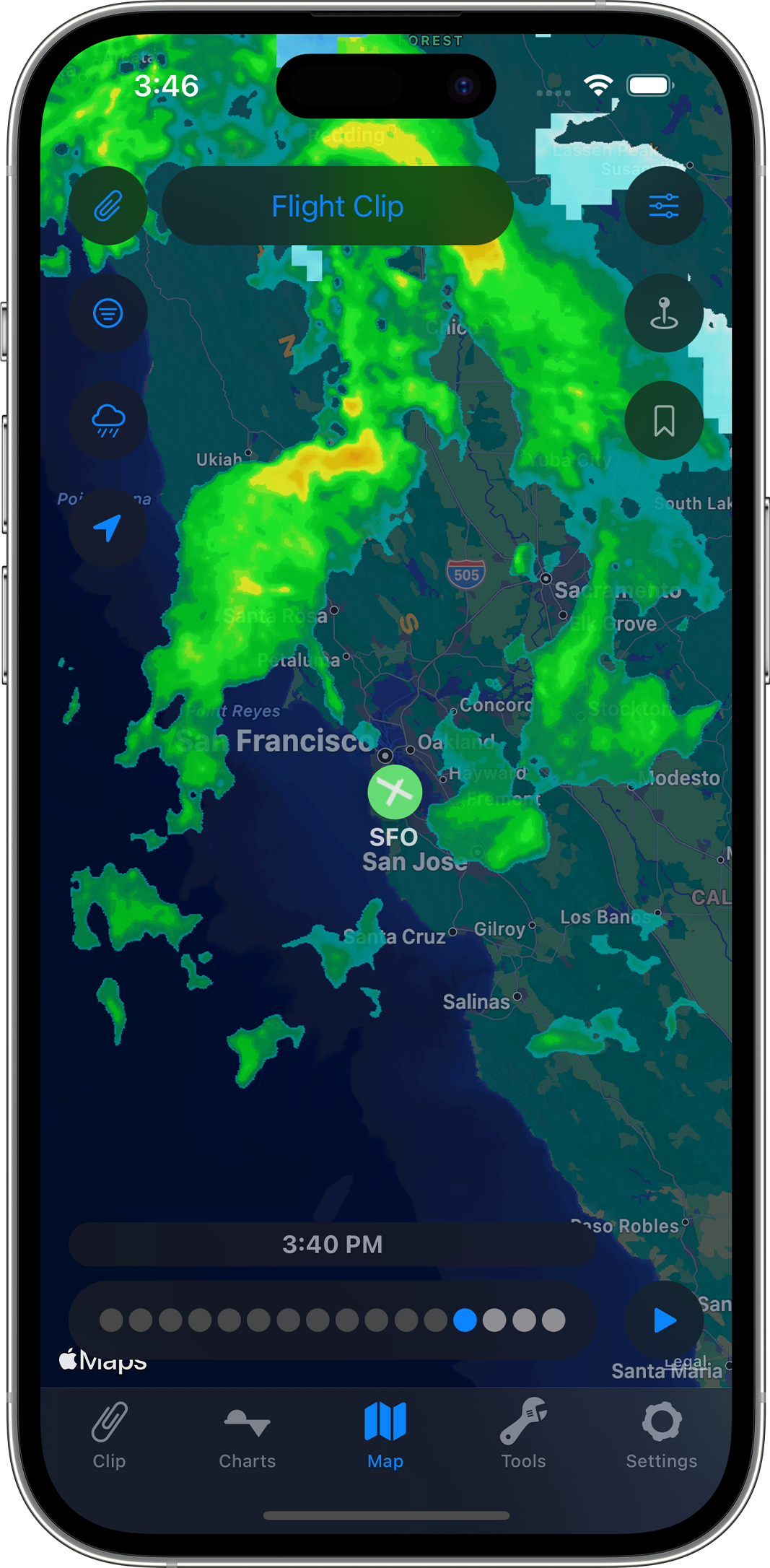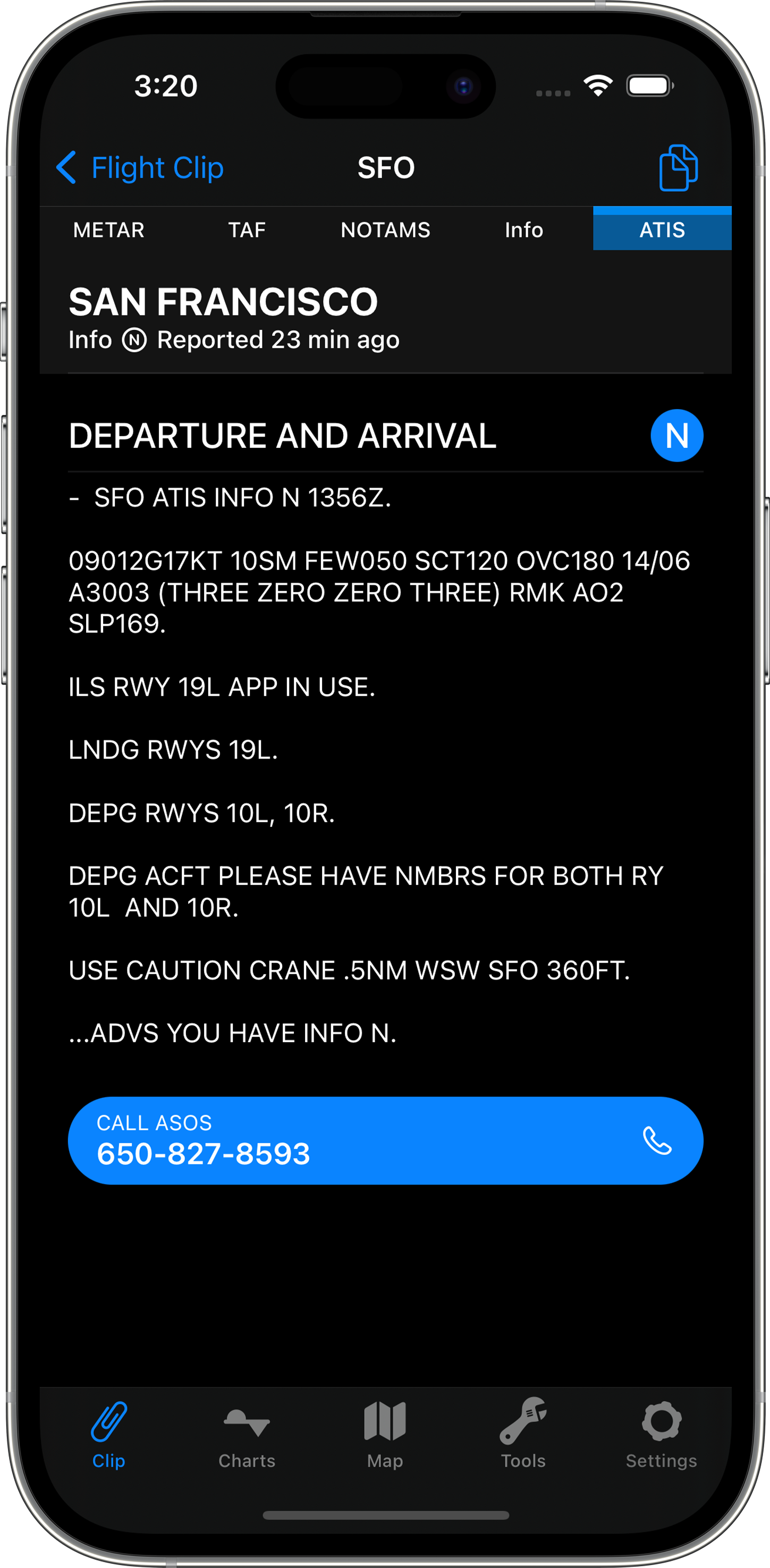 Live D-ATIS reports for the United States.
Get real time terminal area information directly from the airport with our Live D-ATIS reports, available for many major airports in the United States.
More than 700 weather charts.
With our extensive set of weather charts for every ICAO region, you will find the one you're looking for.
You can also create your own sets of charts to get even faster access.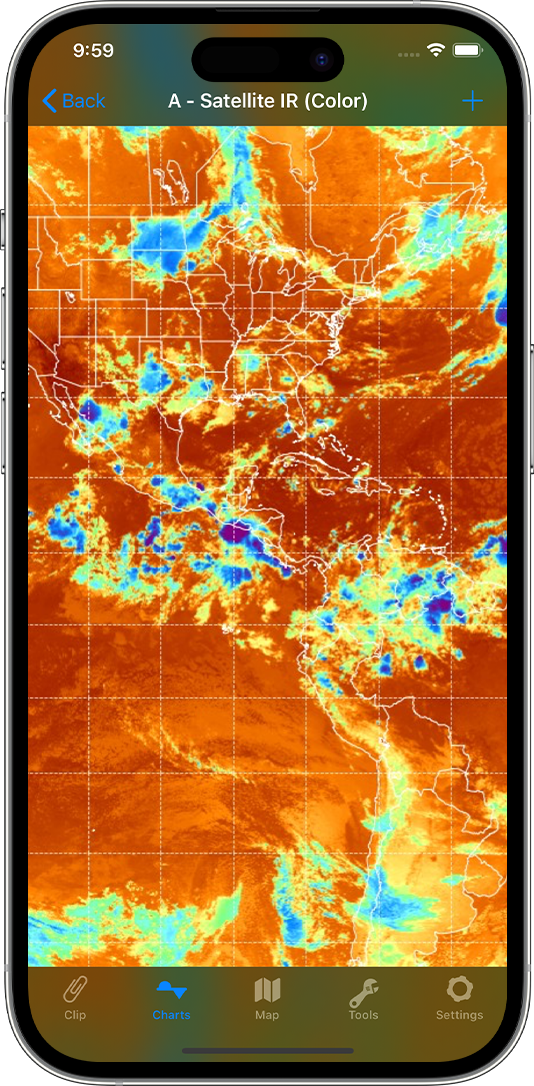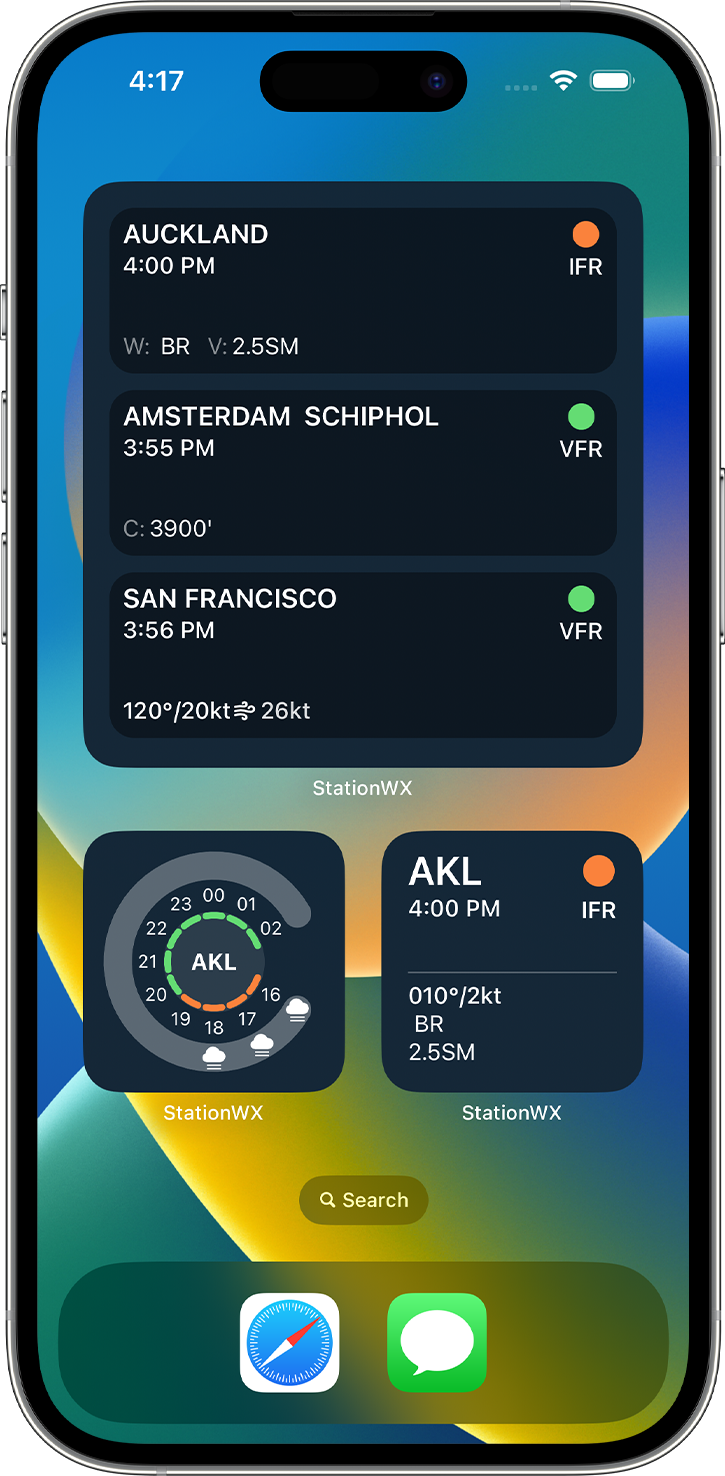 Widgets for your Home Screen.
With our Pro subcription, you'll be able to view live weather reports right from your Home and Lock Screen.
Just view the closest station around you, nearby stations from a selected clip or choose a fixed station to be shown on your widget.
Not only does StationWeather decode weather reports, you can also convert many units that you'll often see in aviation.
Or decode Runway State Reports, RVRs and more.